Workshops
For entrepreneurs and individuals. Standard in groups but can also be requested 1 on 1!
We live in a different time from 20 years ago. But what exactly has changed? Why? And most importantly, what impact does it have on the way you present yourself as a company? One thing is certain: in these times of new media, you cannot be left behind in the rapid changes in marketing through social media.
The influence of social media on our daily lives is increasing. All of us spend more and more time on social media. Both privately and at work. Social media are enormously diverse. From Facebook to YouTube and from Instagram to LinkedIn. Moreover, developments in social media marketing are moving fast. That is precisely why we offer workshops and training courses to companies, entrepreneurs and influencers. So that no one has to be left behind in the speed of this new way of marketing!
Basic Instagram
Level: Beginners on Instagram
Trainer: Floor Schoenmakers
Duration: 2 hours
Cost: €115
Creative content
Level: More experienced users of Instagram and Facebook
Trainer: Floor Schoenmakers
Duration: 3 hours
Cost: € 175
Workshops on location!
We provide workshops at our Go Social Academy in Weert, but also in-company at your premises. If you enjoy taking a workshop with your staff, we will tailor it to your business. We will look at and discuss your business social media channels and then get to work actively in the workshops. You will then also get straight to work live with "fun stuff" you probably didn't know yet on Facebook, Instagram, Stories and much more. In groups of minimum 4, maximum 8-10 people, this can be done in our Academy or at your own location (larger groups in consultation).
For private individuals
Of course, the workshops are not just for entrepreneurs. Even if you are privately active on social media or want to become one, our workshops are highly recommended.
Prefer 1 on 1?
Are you using the right hashtags? Is your bio being used to its full potential? Are you reaching the right audience with your content? How can you make the most of your social media channels to get more reach out of them? How does a content calendar work? What kind of information can I get from my statistics? Is my social media account in good shape?
In our 1-on-1 training, we check your specified channel beforehand. We look at what you can improve and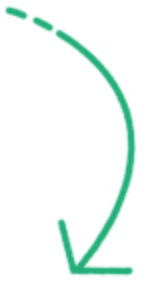 so that you can use your social media channel in the best possible way. So not in a group, but 1 on 1 you will get answers to the questions you are facing in the social media field.
Nice extra attention
Prefer a 1-on-1 workshop?
Leave your details and we will contact you. Would you rather call us yourself? Of course you can!
Satisfied customers
Real experiences
"I thought I knew something about Instagram. Not so! I learnt a lot and got a lot of inspiration during the workshop. Definitely worth repeating!"
"Had two wonderful days! Learned an awful lot and laughed even more"
"Lots of ideas gained that we can now work on ourselves, thanks to the tips we received. There are so many great possibilities!"