Workshops
For entrepreneurs and individuals. We're available for groups or one on one!
We live in a different time than we did 20 years ago. But what exactly has changed? Why? And above all, how does it affect the way you present yourself as a company? One thing is for sure: in these times of rapid changes in marketing through social media, you can't fall behind.
Social media is having more and more influence on our daily lives. We're all spending more time on social media, both in our free time and at work. There is enormous diversity in social media platforms, from Facebook and Instagram to YouTube and LinkedIn. And developments in Social Media Marketing are moving fast. This is why we offer workshops and training to companies, entrepreneurs, and influencers. Because nobody should have to stay behind!
Basic Instagram
Level: Beginners on Instagram
Trainer: Floor Schoenmakers
Duration: 2 hours
Cost: € 115,-
Creative content
Level: More experienced users of Instagram en Facebook
Trainer: Floor Schoenmakers
Duration: 3 hours
Cost: € 175,-
Workshops on site!
We provide workshops at our Go Social Academy in Weert, but can also hold them at your company's location. If you want us to hold a workshop with your staff, we can adapt it to your company. We'll review and cover your business social media channels and then get to work in the workshops. You'll also start working with good stuff you probably hadn't even known about before on Facebook, Instagram, Stories, and much more. This can be done in groups (minimum 4, maximum 8-10 persons) in our Academy or at your own location (larger groups on request).
For individuals
Of course, the workshops are not just for entrepreneurs. Even if you are privately active on social media or if you want to become so, our workshops are highly recommended.
Prefer one-on-one?
Are you using the right hashtags? Are you using your biography to its full potential? Is your content reaching your target group? How can you best use social media channels to increase your reach? How does a content calendar work? What kind of information can I get from my statistics? Do I have a healthy social media presence?
For our one-on-one training, we check your internet presence beforehand. We look at what you can improve and adjust to optimise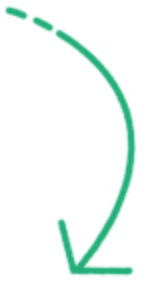 your use of social media. You get answers to your social media questions – not in a group, but one on one.
Lekker extra veel aandacht
Prefer one-one-one workshop?
Leave your details and we will contact you.
Satisfied customers
REAL EXPERIENCES
"Ik dacht dat ik iets wist van Instagram. Niet dus! Ik heb heel veel geleerd en veel inspiratie opgedaan tijdens de workshop. Zeker voor herhaling vatbaar!"
"Twee heerlijke dagen gehad! Onwijs veel geleerd en nog meer gelachen"
"Heel veel ideeën opgedaan waar we nu zelf mee aan de slag kunnen, dankzij de tips die we hebben gekregen. Er zijn zo enorm veel leuke mogelijkheden!"